Reproduction Viking apron dress was made for the Greater Bay Area Costumers Guild (GBACG) Midsommer Viking Celebration picnic at Tilden Park June 2018. My friend and I both made similar styles and colors of dresses without each other knowing. It was a fun surprise.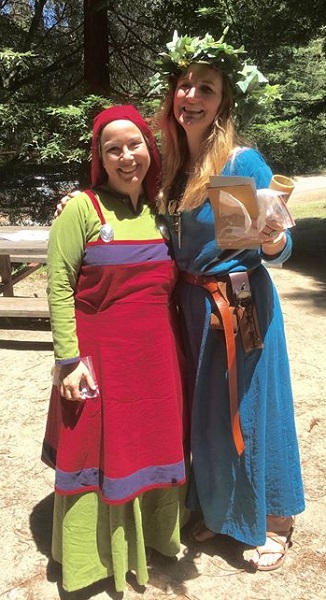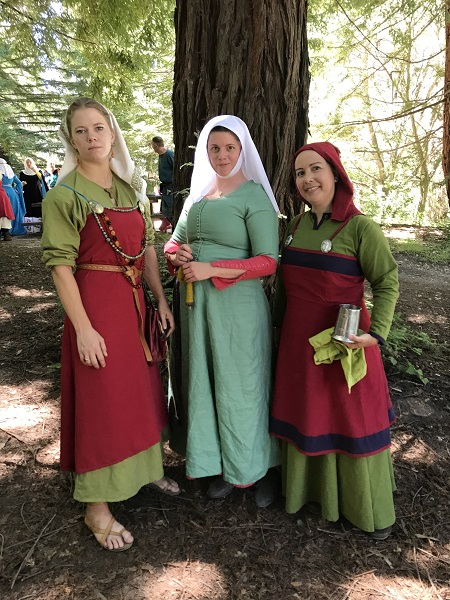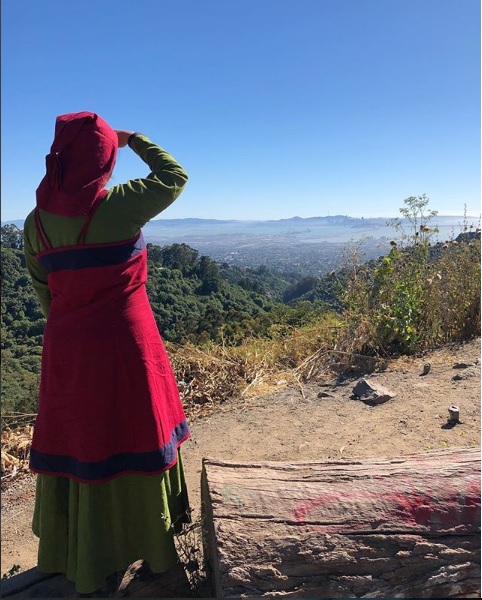 Apron Dress/Smokkr
Dark red linen rayon with navy blue bands on top and bottom and red linen rayon seam binding for top and bottom hems and straps. "Tortoise" metal brooch has horizontal backing instead of vertical. Four panels that flair at the bottom.
Pattern based on: this web tutorial https://handcraftedhistory.blog/2017/09/16/tutorial-apron-dress/
Other sites find the Viking apron to be historically questionable. It is currently, a popular re-creation as an over dress, over either one or two layers.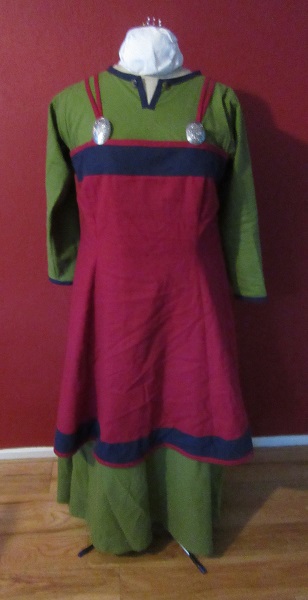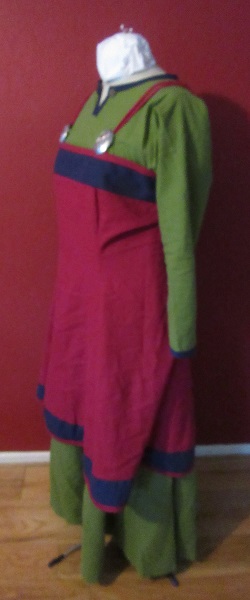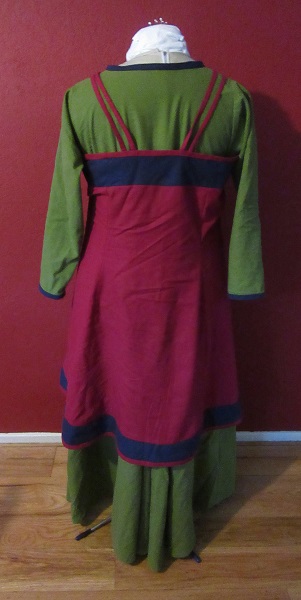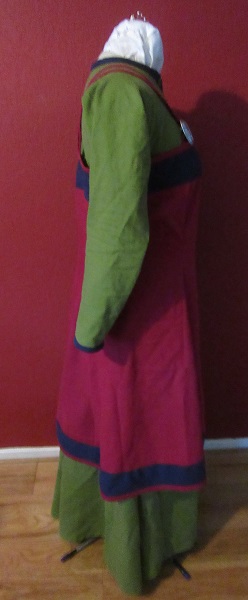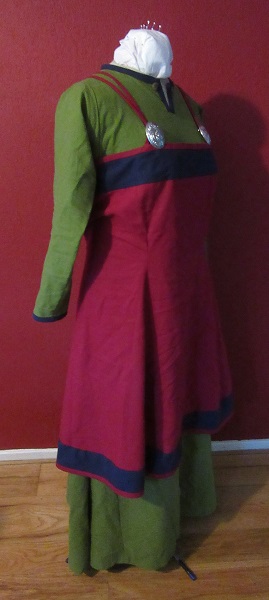 Shift/Underdress
Long sleeve green rayon linen full length dress has gores on the sides and back and navy blue rayon linen seam binding on neck and sleeve edges. Used the Tudor Tailor smock pattern as a base. Made the shoulders too big and then over corrected and made them too small so does weird pull lines and bunching near shoulders/armscye.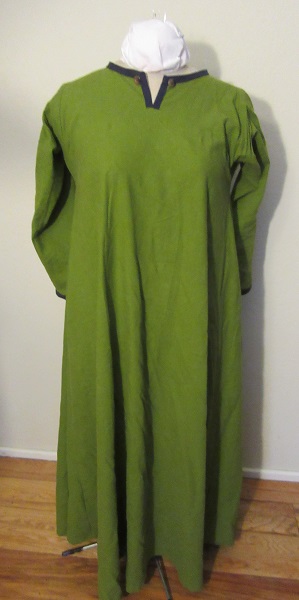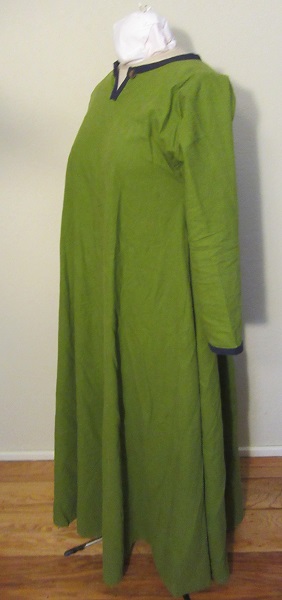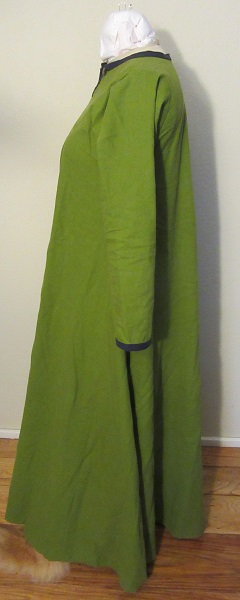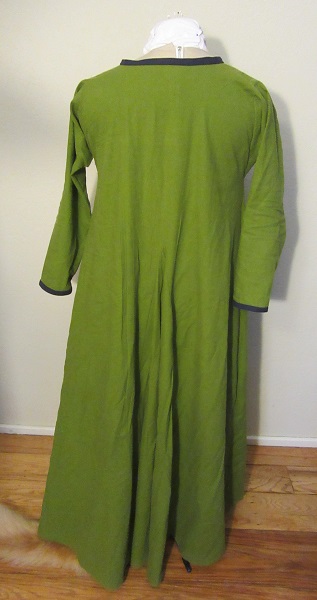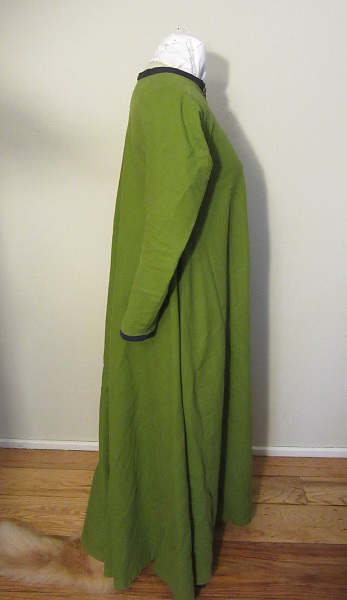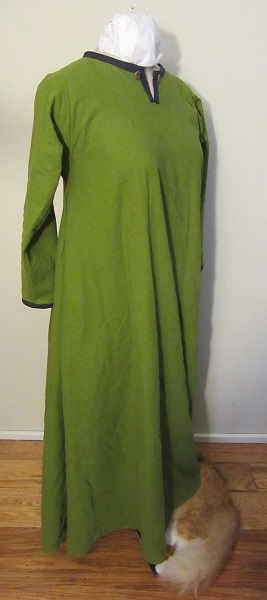 Red Tassled Hood
Red linen/rayon hood with ties that tie in the back. Front folds under a little. Back has self fabric unfinished tassles
Reference
Partially Completed: June 2018